How We Became A Platinum HubSpot Partner In Just Two Years Time
av Henrik Börjesson, på June 16, 2020 11:00:00 AM CEST
This week we hit an exciting milestone for our consulting company: we're now a Platinum HubSpot Solutions Partner! In our home country Sweden, that makes us a Top 10 Partner in the local ecosystem. In the Netherlands, where we launched our first international office earlier in March of this year, we're now a Top 12 player out of nearly 140 Partners. And there's only one other HubSpot service provider who's ranking this high simultaneously in both countries!
The story behind TeQflo
Let's give you some context first. We started TeQflo in Sweden, back in September 2017. Before making that entrepreneurial leap, us founders were still in senior management positions at large corporations. Frustratingly, we were unable to find a modern management consulting firm to help us drive digitalization within our respective organizations at the time.
What we were looking for sounded simple: a consulting company with excellent commandment of IT, as well as strong strategic and commercial skills. It turned out to be an impossible search. That's when we realized we'd found ourselves a real market need. And, after some careful consideration and extensive soul searching, we decided to leave our management positions and dive into the world of entrepreneurship. TeQflo was born.
Refusing to take shortcuts, and determined to design a proposition strong enough to build a Pan-European consulting company upon, initially we spent a lot of time researching "digitalization". Digitalization happens when people and technology meet to drive business value. Creating business value can be inward-facing or outward-facing.
Inward-facing, we're typically talking about internal business efficiencies, cost savings and operational productivity. On the other hand, outward-facing business value relates to achieving your marketing, sales and customer retention objectives. We help our clients use modern technology to make an impact on both sides of their business.
Why we became a HubSpot Solutions Partner
HubSpot plays a key role in our customers' marketing, sales and customer retention teams. One of the main reasons we decided to partner with HubSpot two years ago, is exactly that: the power of having all your revenue generating teams working together in the same easy-to-use platform is invaluable. Supporting alignment between marketing and sales? Not a problem. Analyzing combined marketing and sales data to enable informed decision making on C-suite level? Not a problem. Intertwining business development and customer retention efforts for maximum growth rates? Again, not a problem!
Integrations and migrations
The second reason for us to become a HubSpot Partner, is that our customers love system integrations. One of our strengths, and what makes us somewhat special within the HubSpot Partner ecosystem, is that we have the technical capabilities to properly integrate your various software platforms.
We're frequently asked to integrate both new and existing HubSpot portals with other CRMs, ERPs, Business Intelligence platforms and financial or accounting systems. As we're also a Microsoft Partner, one of our "things" is integrating HubSpot with Microsoft PowerBI or Dynamics NAV, for example. But really, the possibilities are endless. If you can imagine it, we can make the connection.
Our growth as a HubSpot Partner
As it stands right now, we've successfully completed about 10 full-scale and relatively large HubSpot implementations. We're providing ongoing technical, marketing, and sales expertise to several others. We've built data-driven and significantly more productive digital marketing teams, and we've transformed traditional sales teams into modern digital sales organizations. By now, we've helped growth-minded executives from a wide range of industries: from retail and grocery, to biotech and medical devices, to financial services, to logistics, and more.
Over the years, we found that successful implementations are largely determined by the leadership team's ability to lead and manage digital change. Whereas HubSpot is one of the best platforms currently available, it's still a tool. Ultimately, it's the people in your team who make it worth the investment or not. If nobody's using HubSpot like they're supposed to, or if the underlying go-to-market strategy is simply not good enough, the results will disappoint.
We believe that in the end every business problem is really a people problem - perhaps even more so in marketing, sales and customer service than anywhere else. Having said that, if there's a real will to drive revenue growth and commitment to doing the work, HubSpot's software platform and the inbound methodology are a great fit for almost any type of company. Now, after about two years as a Partner, we will gladly attest to HubSpot's excellence, and we're more than comfortable proposing HubSpot to anyone in our client base.
Earlier this year, something else happened that really underlines our rapid growth as a HubSpot Partner: we hired a HubSpot employee to build out our international presence. And, as far as I know, that's not something many others Partners can say. If former HubSpot talent comes to work with us directly, as CEO and Founder that tells me that we're truly on the right track. Currently, we're building up the new office in Amsterdam and we're seeing some good traction already.
Our value proposition today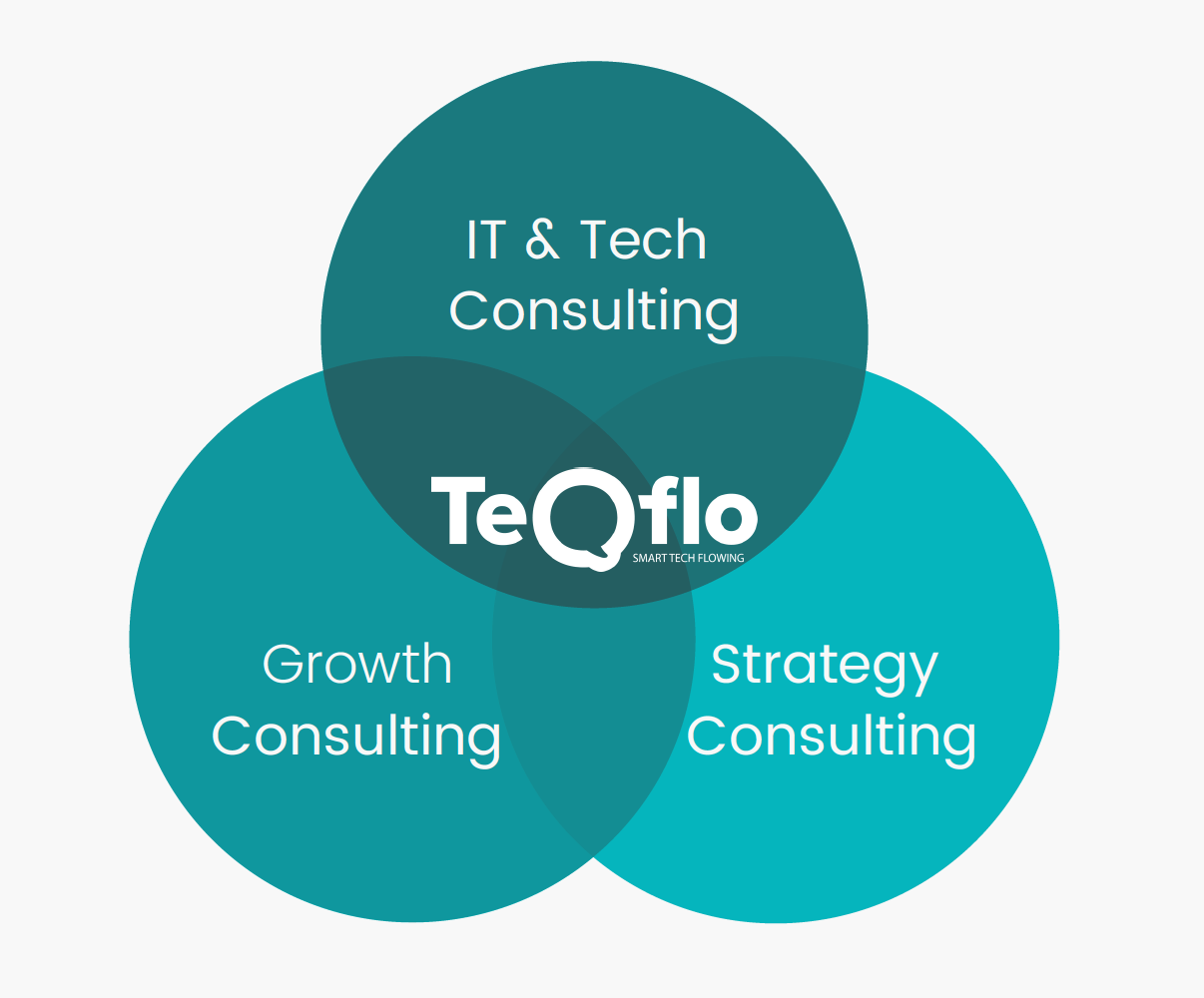 Contrary to most other HubSpot Solution Partners, we're not a digital marketing agency. We specialize in people-centric digital transformation consulting. We go beyond lead generation, and we help our clients drive profitable growth. Profitable growth happens when organizational productivity meets increasing customer demand.
Usually, we start the relationship by helping our clients design an effective digital strategy. Then we build up the required digital capabilities, systems and processes. That's typically when we implement and configure HubSpot, and complete any system integrations. Lastly, once the proverbial "house" has been built, we keep adding value through proper day-to-day execution and continuous improvement.
To illustrate, we've helped quite a few of our HubSpot customers design a digital go-to-market strategy first. Once we completed the strategy phase, our consultants implemented HubSpot's software and built new data-driven marketing processes. Today we're still helping many of our clients with ongoing marketing operations consulting, lead generation campaigns, and sales enablement initiatives.
As consultants, we want to make real-world business impact through strategy, implementation and execution. In our book, that's how modern consulting companies should think about driving customer value. It's the approach we were looking for, but couldn't find, all those years ago.
Until now, we've always partnered up with our customers for the long term. This allows us to gradually transform their business through modern technology. Slowly but surely, we help our customers build a future-proof organization that knows how to navigate, compete and thrive in the Digital Age.
We typically work with executive leadership, marketing and sales leadership, or technology and IT leadership. Our three fields of expertise are:
Technology Solutions: Thrive on digital, data and a modern IT infrastructure.
Revenue Growth: Market better, sell more, and retain more customers.
Business Transformation: Reinvent how your people think, act and work.
Nine out of ten times, HubSpot touches on two - or even all three - disciplines. Working in departmental silos and limited information sharing is a thing of the past. Industry leaders of tomorrow design one holistic digital vision and align their technical capabilities with their strategic business goals. You need an easy-to-use technology platform to facilitate that collaboration and to enable profitable growth. It's a must have. And that's precisely why HubSpot is so valuable to us and our customers.
Now, onwards to Diamond Status!
Henrik Börjesson, Founder and CEO at TeQflo