A skilled CRM partner near you.
Create growth through world-leading tools and methods for digital marketing, modern sales, and customer service.

Welcome to a competent and broad CRM partner.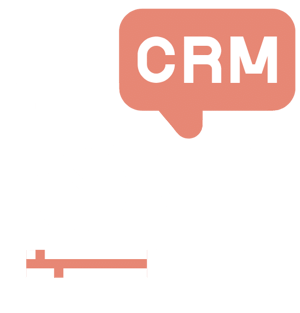 WHY CRM?
All companies have customers, and therefore, all companies need a customer relationship management system. It can improve digital marketing, give the sales force a modern tool or offer modern customer support. The CRM system is the hub that ties the functions together. CRM comes in all sizes - today, all companies can afford it.


WHY
TEQFLO?
We have been a HubSpot partner since 2018 and are a Platinum partner. This means that we have extensive experience with HubSpot, including all modules, and work with migration, onboarding, and implementations. But CRM implementations do not always succeed. So, you'll need to select an experienced partner. We have developed an implementation methodology that increases the likelihood of success.

WHAT IS INCLUDED IN A CRM?
In a CRM platform, there are different modules or hubs, as HubSpot calls them. Smaller platforms only offer CRM and sales tools. More powerful platforms include digital marketing, customer service, and business intelligence. We are a broad CRM partner and implement all of HubSpot's modules.
WELCOME TO
TEQFLO
- A BROAD SKILLED CRM-PARTNER
So let's get started. We start with a hello and how we can help you. Solution proposals and implementation follow this. Easy. The way CRM should be.
WHY INTEGRATE YOUR CRM?
The CRM system is the hub of external communication. But a lot also happens to the internal systems. Therefore, CRM systems are often integrated with other business systems, e.g., with the business system.
WHY TAILOR INTEGRATIONS
It is a more significant investment to develop and maintain a custom integration. So why are they built? Most often it is because the native and 3rd party integrations do not support the business need.
TYPES OF AV INTEGRATIONS
There are 3 types of integrations:

1) Native (standardized, often free)
2) 3rd party (standardized, monthly fee)
3) Customized (development cost and monthly fee)
TEQFLO'S

INTEGRATION ENGINE
To reduce the threshold for a customized integration, we have developed an integration engine that integrates via file import and file export to HubSpot. This integration is powerful and quick to get started with. It is available for purchase in Starter and Professional.
Do you have world-class customer relationships?

Take our assessments and test your current state. The CRM assessment reveals whether you have modern tools and use them optimally. The Revenue Operations assessment measures how modern your working methods are.


Great support helping us set up HubSpot. TeQflo are professional, helpful and knowledgeable. They always deliver and quickly find creative solutions for all our upcoming demanding needs.

Oskar Ekstrand, Bambuser
TeQflo recently helped us with our onboarding process to HubSpot Marketing Platform - and their services have greatly excelled my expectations. They effectively combine a very high level of expertise with being super customer and service oriented, creating a flexible solution that fits our organization.

Matilda Lundin, Sappa
It has been a pleasure to collaborate with TeQflo on this project. They have familiarized themselves with our company, what we want to achieve and always come up with good solutions to our challenges. In addition, they are knowledgeable and always very helpful. We give them our warmest recommendations.

Hanne Haugum, Kiona